The deadly chemicals poisoning the air, ground, and water in East Palestine, Ohio, are of grave concern to the residents who live in the area. With no official interaction from top leaders of the Biden administration, the dangerous public health and environmental crisis—which will undoubtedly spread to other parts of the country—has been unraveling for two weeks. Still, it will take years to realize the long-term ramifications. The nightmare began on Friday, February 3, 2023, at approximately 8:55 p.m. local time when eastbound Norfolk Southern Railway Company (NSRC) "general merchandise" freight train 32N derailed on main track 1 in East Palestine, a town of roughly 4,800 residents. As a result of the incident, 38 rail cars derailed. A fire ensued, which damaged an additional 12 cars. Incredibly, though not labeled as "highly hazardous" because some cars did not contain hazardous materials, there were 20 hazardous material cars in the train—11 of which derailed. Those cars contained the highly toxic chemicals vinyl chloride, butyl acrylate, ethylhexyl acrylate, ethylene glycol monobutyl ether, and isobutylene.
The above chemicals are industrial chemicals used to make products like PVC, rubber, paint, and other chemicals. They are all volatile, meaning they readily partition into the air, and are known as volatile organic compounds or VOCs. Exposure to these chemicals can occur through ingestion, dermal contact, or inhalation, and exposure to high concentrations of any of these chemicals can cause severe adverse reactions, including death.
Erin Brockovich Quick to Recognize the Magnitude of the Disaster
Unlike Joe Biden or his Transportation Secretary Pete Buttigieg—who blamed Trump for the derailment—consumer and environmental activist Erin Brockovich quickly realized the magnitude of the disaster and got involved. With over 3,500 fish from at least 12 different species suddenly dead following the derailment and controlled burn of lethal chemicals, Brockovich stated that full transparency—whether clear answers are known yet or not—is the only acceptable approach for the Biden administration. Brockovich described the horror stories she immediately began hearing, explaining that since February 4, she's heard about "children having breathing issues, onset asthma attacks, rashes, and projectile vomiting."
Along with residents being gravely concerned about their children, Brockovich spoke of the incredible confusion and miscommunication surrounding critical issues like the water and evacuation orders, with residents "not knowing where to go, [or] to shelter in place." She added, "Here we are ten days out, and now you're just hearing the governor [say], "don't drink the water." And now, we're hearing "drink bottled water." And the reports go on to animals that have died, chickens, beyond the fish. This is so mismanaged. And it is a systemic issue going on in all these environmental issues that isn't being addressed." In a February 14 interview with CNN's Jake Tapper, who pointed out that the EPA acknowledged they don't know the extent to which the deadly chemicals penetrated the soil, air, or water, Brockovich continued, saying:
"As long as this information isn't given to them, you leave them in a horrible, vulnerable position to return to an environment that is unsafe. That is absolutely unacceptable from local, state, and any federal authorities. Look, this community wants to believe that the oversight is protecting them, but we're hearing way too many stories [on] how long it could be for cleanup, 'we don't have all the data yet, don't drink the water….' Why would they want to live there? At this point, I don't think there's faith or trust in what the government agencies are telling them.
Show up and hear that community, see that community, listen to that community. Go out there, find the dead animals, do the testing, start doing water testing, and be transparent with them. By not showing up, by not addressing this—it's a national train derailment with very hazardous information—you do nothing but create a vacuum of an upset community, a misinformed community, a distrusting community, and it adds to rumors, speculation, and losing trust and a lot of theories. Show up and answer their questions, be present, act like you care about what's going on in your backyard in this country, and be involved. Not just sit there and give them a bunch of misinformation and wonder why they're frustrated. Show up."
Derailment and Immediately After, as Fiery Axle Spotted 20 Miles Before Crash
According to the National Transportation Safety Board (NTSB), which is leading the ongoing investigation into the cause of the derailment, a mechanical issue with one of the rail car axles is responsible for the accident. The agency is examining security camera footage from businesses in Salem, Ohio, of the train traveling on its route which shows a fiery axle, suggesting the train traveled at least 20 miles while malfunctioning. The NTSB hosted two press briefings on February 4 and February 5. Board member Michael Graham said at the February 4 briefing that the train crew had gotten an alert "shortly before derailment indicating the mechanical issue" and had started to apply the brakes. Amid questions of why safety protocols didn't prevent the accident, it is not clear exactly when that alert came through.
VIDEO: February 5, 2023: NTSB Investigators conduct Unmanned Aircraft System operations for the Norfolk Southern freight train derailment near East Palestine, Ohio.
Early Saturday, February 5, following Friday night's train derailment, East Palestine Mayor Trent Conaway ordered the immediate evacuation of a one-mile area surrounding the derailment site. East Palestine, in Columbiana County, is about 55 miles northwest of Pittsburgh and close to both Beaver and Lawrence counties. As poisonous chemicals escaped from the wreckage, between 1,500 and 2,000 residents were affected by the evacuation. Ohio Governor Mike DeWine reiterated the evacuation notice later that evening, warning of the risk of "a catastrophic tanker failure which could cause an explosion with the potential of deadly shrapnel traveling up to a mile."
On February 6, joined by Pennsylvania Governor Josh Shapiro, Gov. DeWine ordered an immediate evacuation in a one-mile by two-mile area, including parts of both Ohio and Pennsylvania. Declaring that "new modeling information led by the Ohio National Guard and the U.S. Department of Defense" indicated the five rail cars containing vinyl chloride were unstable and could explode, DeWine explained that to alleviate that risk, Norfolk Southern was planning a controlled burn of the rail cars' deadly chemicals. DeWine added that anyone remaining in the affected area faces grave danger or death.
A short two days later, on February 8, DeWine and Shapiro, along with East Palestine Fire Chief and Incident Commander Keith Drabick and local, state, and federal officials representing Ohio and Pennsylvania, announced that evacuated residents could "safely return home." Casually advising those with private wells to use bottled water, DeWine and Shapiro reported that Norfolk Southern had hired an independent contractor to work with local law enforcement, the U.S. EPA, and state officials to take air quality samples and provide results free of charge to residents. Additionally, they announced that NSRC's independent contractor would offer free water testing from private wells in the impacted area.
Responsible for Remediation, Norfolk Southern Skips Town Hall
With Norfolk Southern responsible for performing and financing the response activities related to the incident, per the EPA (see EPA derailment updates here), its choice of the independent contractor to do so is rife with controversy. For starters, the North Little Rock company called CTEH (the Center for Toxicology and Environmental Health)—apparently the only option available for free testing—has insisted residents sign waivers before conducting any testing on their property. Moreover, as reported by Kanekoa, CTEH has a checkered past. Following massive man-made catastrophes—like a 2005 oil spill on a Louisiana town, a 2008 toxic coal ash accident in middle Tennessee, and defective Chinese drywall plaguing Florida homeowners—CTEH allegedly falsely assured local residents they were safe while, at the same time, delivered its employers data that served their needs.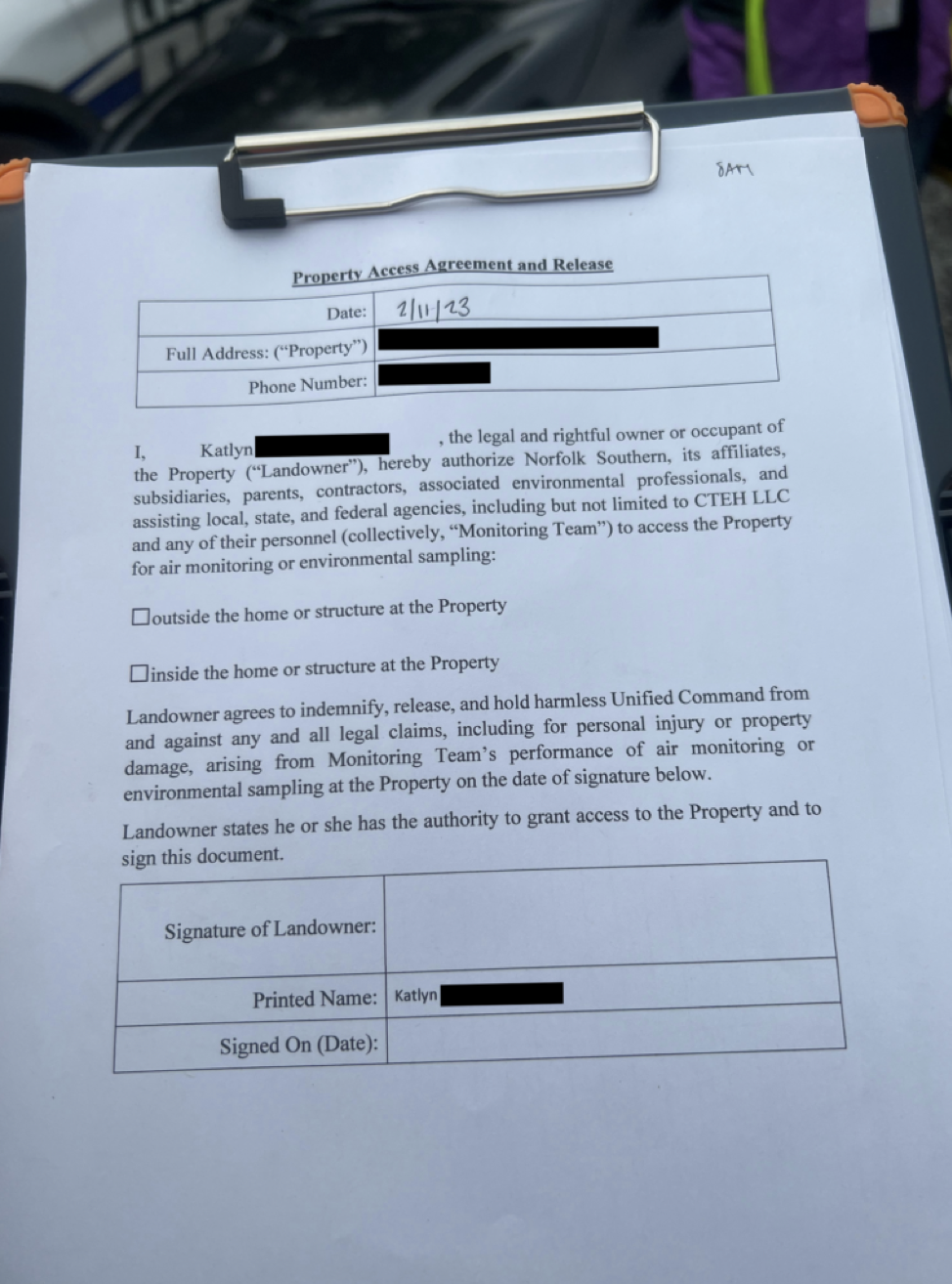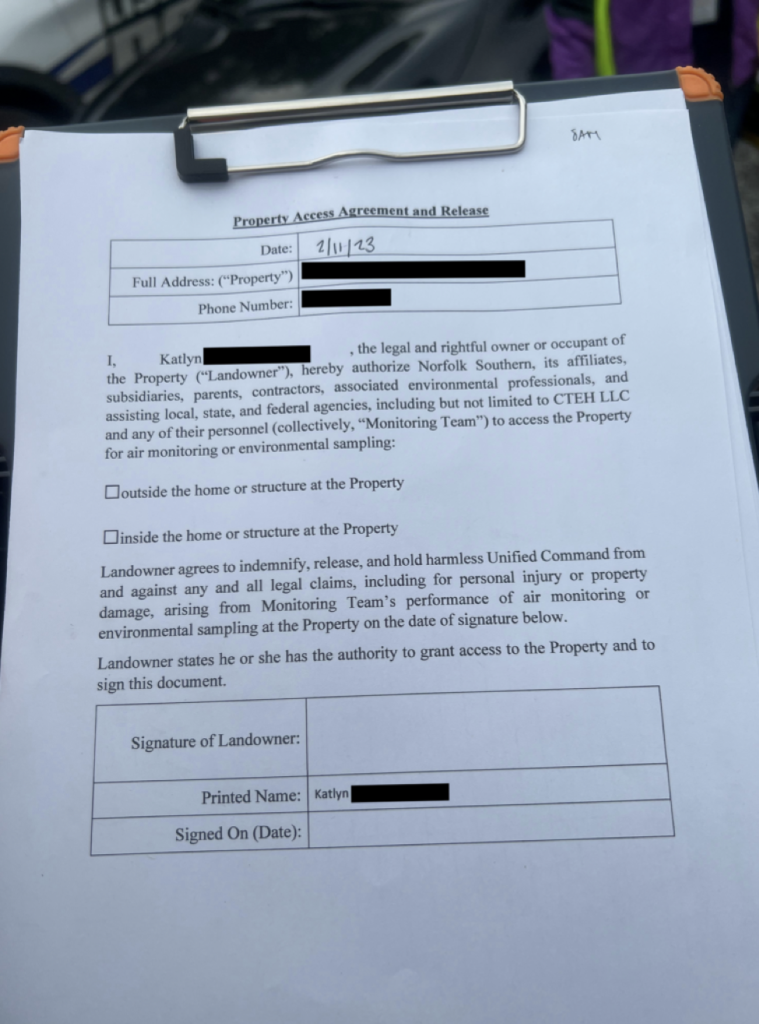 Screenshot/Twitter/Glen Beck[/caption]
Undoubtedly, thanks to Biden's unprecedented and fast-moving overhaul—or some might say destruction—of the U.S. infrastructure and economy under the guise of the WEF's climate change, future pandemics, and cyberattack agenda, CTEH, which supplied tests and a contract tracing platform during COVID, surely envisions a lucrative future. In April 2020, the company was acquired by ESG-centered and rapidly expanding Montrose Environmental (MEG), which, under its subsidiaries, has countless contracts with U.S. government agencies, including the FDA, CDC, DOD, EPA, and others. With CTEH in place as its toxicologist and resident leary, Norfolk Southern established a Family Assistance Center and a $1 million charitable fund "to be immediately available as one component of its planned support for the community of East Palestine, Ohio."
On February 16, in a letter to the East Palestine community, Norfolk Southern's President and CEO Alan H. Shaw said the company "will not walk away," adding, "I know there are still a lot of questions without answers. I know you're tired. I know you're worried. We will not let you down." Despite this, a Cleveland attorney has warned residents about a $1,000 check being offered by Norfolk Southern as an "inconvenience fee," according to a local news report. Michael J. O'Shea, who represents residents in a lawsuit against the railroad, commented, "We have some clients from the East Palestine area affected by the train accident who are being approached by NS with $1,000 checks for an 'inconvenience fee.' We think this is a sly way of getting these poor folks to waive any future claims against NS."
While Shaw's letter looks shiny on the surface, a couple of hours before an open house event in East Palestine on February 15, Norfolk Southern declined to attend, citing growing physical threats to employees' safety. Erin Brockovich expressed frustration that the meeting, which was originally planned as an open format for residents to get their questions answered, was at the last minute changed to be different from what was expected. Not conducted in a traditional format with a series of speakers; instead, multiple tables were set up where residents could speak to different officials about their concerns, with the media held in a separate area, unable to talk to residents during the event and ask questions.
Thus, it is unknown if, for example, residents were told to turn their HVAC units and seal windows off before evacuating. From all accounts, that is not the case. Local media managed to speak to some residents, who waited up to 45 minutes in line for the event. One of many, resident Jessica Helpy, a mother of two, explained she and her son had experienced health issues since the derailment and chemical spill. She stated, "You could smell an overwhelming smell of those same chemicals from the first night, so this is days after they lifted the evacuation order. I can't even put it into words, I was in tears over the headache I had last night, and after those symptoms, I also noticed that I have this rash on my arms that was not here before I came here."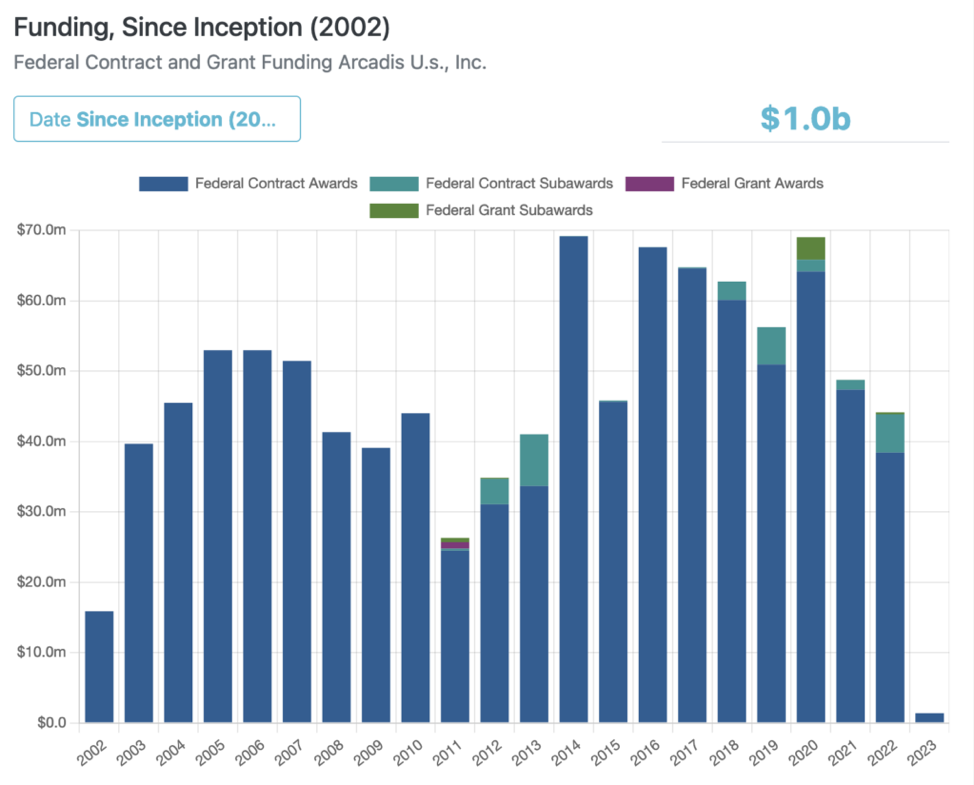 Digging deeper into the logistics of the disaster management, the overarching theme is one of persistent misinformation, noticeable indifference, and unanswered questions by the federal government. One can't help but wonder if, like the enormous and long-planned scheme unfolding around the toxic mRNA injections at the expense of American lives—is the East Palestine cataclysm part of a larger strategy? Given the last three years, it makes sense to contemplate whether this disaster (and others like it) could be connected to, say, the "green energy" overhaul. Time will tell, but it is not out of the realm of possibility.
Having said that, similar to CTEH, Arcadis, the corporate behemoth behind Norfolk Southern's "Remedial Action Work Plan," is a massive global company with a strong presence in over 70 countries, including communist China, with its future firmly planted in ESG. Registered in the Netherlands, Arcadis has numerous contracts with the U.S. government, including the Department of Defense. Moreover, with Vanguard (who, for now, has taken a step back from the net zero climate effort) and Blackrock, the top owners of Norfolk Southern, there is little doubt the entire situation demands our awareness.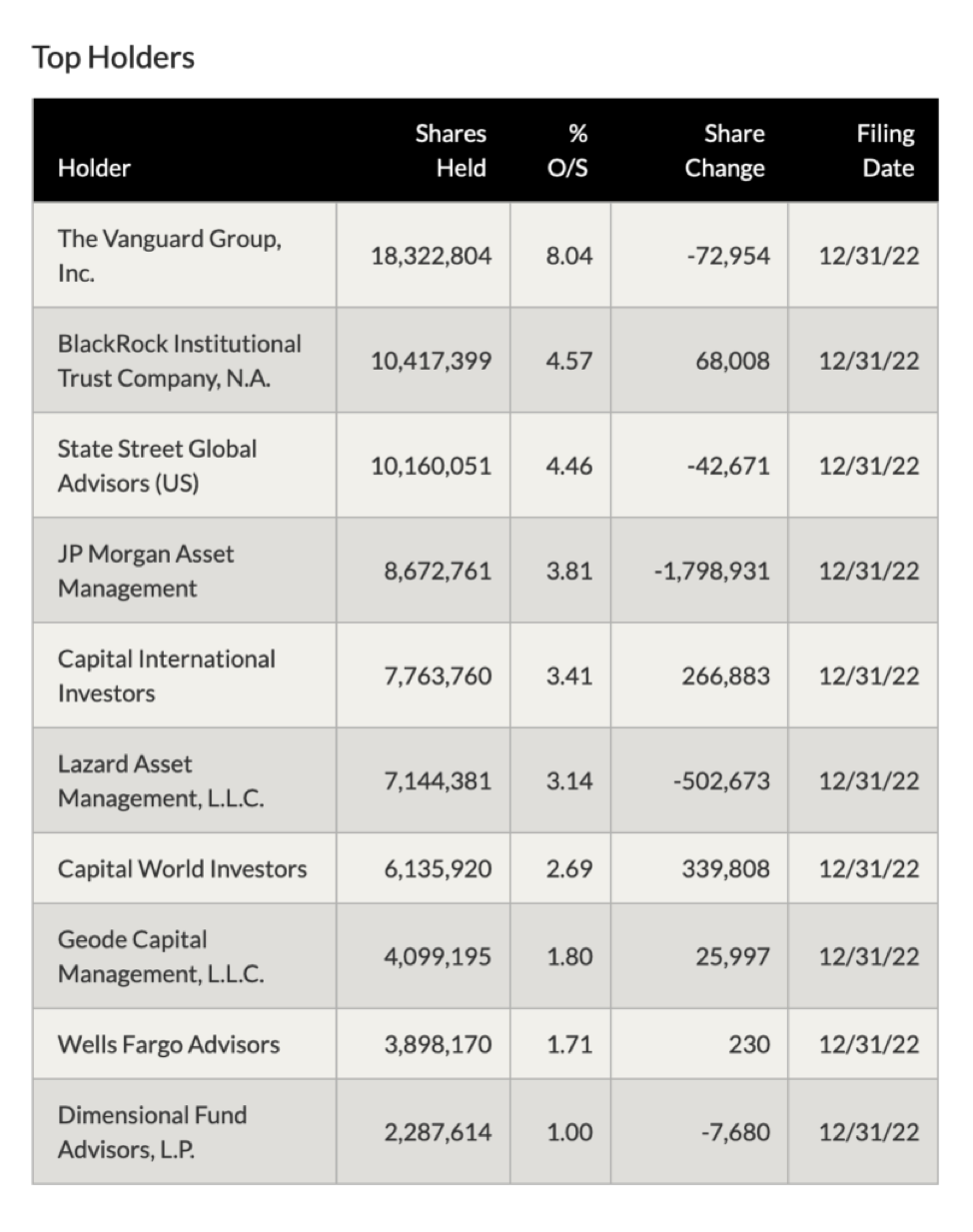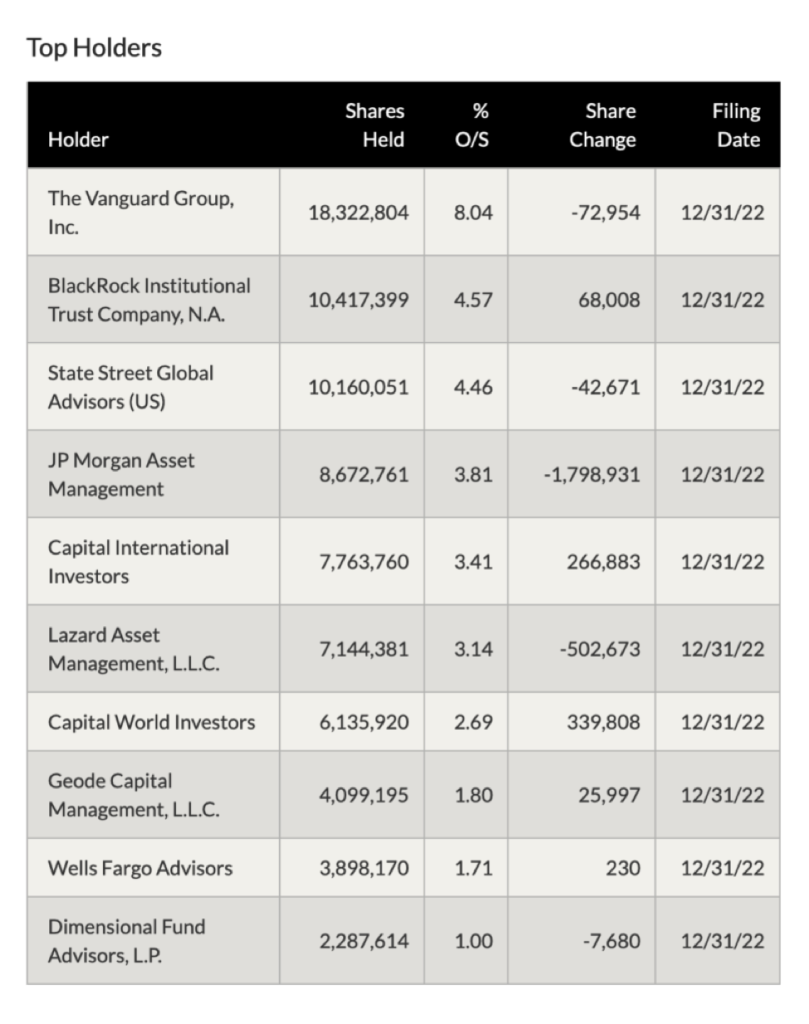 Screenshot/Norfolk Southern[/caption]
The Deadly Chemicals and Toxic Fallout Resemble "Nuclear Winter"
Former Ohio Fire Chief Silverio Caggiano described the Ohio train derailment's fallout of toxic chemicals as a "nuclear winter," asserting that residents displaced by the crisis are being "marginalized" to mitigate the problem. Speaking of the controlled burn, the hazardous materials specialist remarked, "We basically nuked a town with chemicals so we could get a railroad open." Shocked at the speed at which residents were allowed to return home, Caggiano strongly recommends anyone in the East Palestine area get a health check-up so they have documentation in the event of future adverse effects related to the derailment. Pointing out that chemicals could remain present in homes and on objects until thoroughly cleaned, he added, "There's a lot of what-ifs, and we're going to be looking at this thing five, 10, 15, 20 years down the line and wondering, 'Gee, cancer clusters could pop up, you know, well water could go bad.'"
While all of the hazardous chemicals released in the accident are of serious concern, one of them—vinyl chloride—is extremely carcinogenic. According to the Columbiana County Health Department (CCHD), which generally asserts the area is safe and residents can return to normal, the EPA has set its maximum contaminant level in drinking water at 0. A deadly toxin, the zero contaminant level means there is no known safe concentration of vinyl chloride in drinking water, assuming a lifetime of exposure.
Nevertheless, based on testing performed by CTEH, the CCHD reports that vinyl chloride has not been detected in the air or water. Still, two weeks into the disaster, butyl acrylate and ethylhexyl acrylate have been detected outside of the containment area in creeks that feed the Ohio River. Nevertheless, CCHD declares there have been no detections in public drinking water. Indeed, the CCHD insists the drinking water is safe "because the East Palestine water supply comes from a series of groundwater wells," and "due to the location of the derailment," the agency says it is improbable the poisons will "impact the groundwater or drinking water wells in the area."
Yet, reinforcing the frustration held by Erin Brockovich, Gov. DeWine has advised those residents with private water wells to seek testing by an independent consultant. What? Adding to the confusion, contrary to what Caggiano stated, the health department reports that vinyl chloride evaporates quickly and will not absorb into household materials; therefore, no testing is needed. Nevertheless, the agency goes on to declare in its updates (updated every five minutes), "Keep in mind that these chemicals are volatile so if they are present in your drinking water, you may be exposed to them not just by ingesting the contaminated water, but also by inhaling the vapors when cooking, doing dishes, bathing, etc."
According to the CDC, there is no antidote for exposure to vinyl chloride. The primary target of acute exposure to the toxin is the Central Nervous System. Signs and symptoms of exposure to the toxin include dizziness, ataxia, inebriation, fatigue, numbness and tingling of the extremities, visual disturbances, coma, and death. Likewise, vinyl chloride can irritate the eyes, mucous membranes, and respiratory tract. Vinyl chloride exposure is associated with an increased risk of a rare form of liver cancer (hepatic angiosarcoma), as well as primary liver cancer (hepatocellular carcinoma), brain and lung cancers, lymphoma, and leukemia. With no mention of testing East Palestine residents for exposure to vinyl chloride, the CDC notes that specific tests for the presence of the toxin in the breath or breakdown products in the urine are available. Importantly, they must be performed shortly after exposure and, according to the CDC, "not generally helpful." Still, if severe exposure has occurred, blood and other tests might show whether the liver or other organs have been damaged.
The Reality of the Derailment: EPA Will Stay Away Until it is "Safe"
Putting the reality of the disaster into perspective, Industrial Hygienist Kristen Meghan Kelly shared with UncoverDC that while the derailment is "primarily an inhalation hazard, this is also an ingestion hazard." Remarking that she is very concerned for the communities, Kelly, who agreed that the controlled burn was probably the best solution, said residents should take the incident "extremely seriously," adding, "just to be frank here, things are not okay there. You have to understand all of the causal factors that are involved and how it will affect the ecosystem."
Unfortunately, thus far, it seems apparent that, as was previously the case with CTEH and its collusion with federal agencies, it may take years to become aware of and realize the threats to the East Palestine community resulting from the derailment. As Kelly points out, "the EPA has quite the history of concealing risks to us. If you remember 9/11, when they said it was safe to go back and have all the asbestos, there are so many things throughout history. Think Erin Brockovich—when you deal with industries that have a lot of money, they have these special agreements with the EPA. These companies [have] their own internal response teams."
And finally, reinforcing the Biden administration's outright disregard for the taxpaying American citizens severely affected by the derailment, on February 16, EPA Administrator Michael Regan shared his thoughts on when residents could be told "definitively" it is safe for them to return home. Defining the disaster in East Palestine as "an ongoing cleanup," Regan described the EPA's position that it is not yet safe for the agency to have boots firmly planted on the ground. Reminiscent of the propagated messages "stay locked in your homes …. COVID vaccines are safe … etc." his comments are disingenuous considering local officials insist it is safe for residents to return to East Palestine and go about life as usual. Further explaining his agency's position, Regan shared with CNN's Erica Hill:
"You know, Erica, what I say is, this is a fresh accident. Uh, we understand the community's angst. We are on the ground. We will conduct the cleanup, but we have to be able to get in and do the assessment. So as the conditions on the ground become safe so that we can put our scientists and engineers not in harm's way but in a position where they can do their work, we will then be in a position to provide those updates to the public as soon as we can. Regan reiterated, "You know, it's an emergency response, and so, obviously, we want to be sure that we do not put anyone in harm's way, including our staff."
3,435 total views, 1 views today