By Helen Stead
Last month, the Informed Consent Action Network (ICAN) asked general election voters six questions related to medical freedom and informed consent in a nationwide poll conducted by Mclaughlin and Associates. The perplexing results reveal confusion among voters over whether they wanted medical mandates and, at the same time, a growing distrust of government and the pharmaceutical industry.
While a majority of the respondents believed that public health measures put in place to curb Covid were effective, almost half felt that their rights had been violated. Fifty-two percent of voters said that "President Biden's vaccine mandates in 2021…helped stop the spread of Covid-19 and were the right course of action," while 40 percent said that the "mandates were ineffective in stopping Covid-19 and harmed jobs and the economy."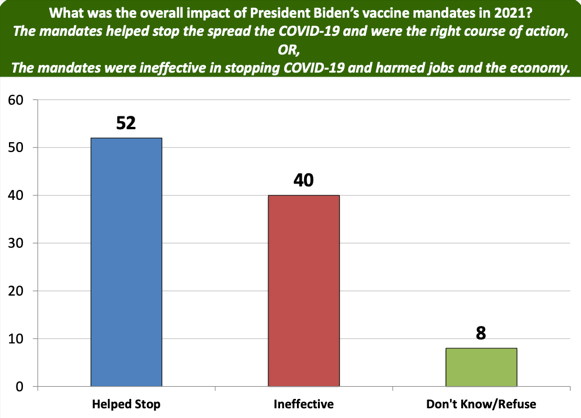 And even though 50 percent of respondents did not think that their "rights were violated by government mandates and lockdowns during the recent Covid-19 pandemic," a surprisingly high 44 percent, almost half of Americans, believed that their rights had been violated by the very entities designed to protect them.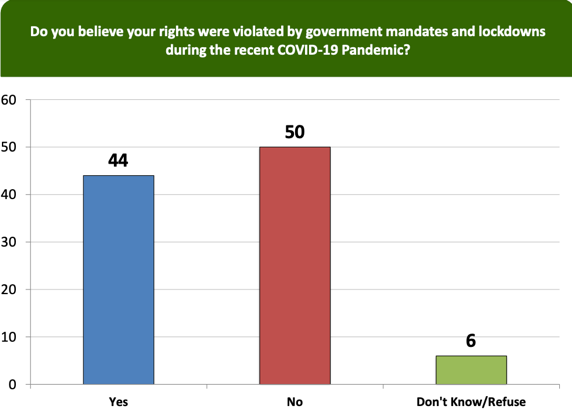 When asked specifically about the Covid-19 vaccines, most respondents showed a lack of trust in government and the pharmaceutical industry. Fifty-two percent of respondents "believe[d] the pharmaceutical industry and federal government overstated the effectiveness of Covid-19 vaccines," versus only 37 percent who said they did not.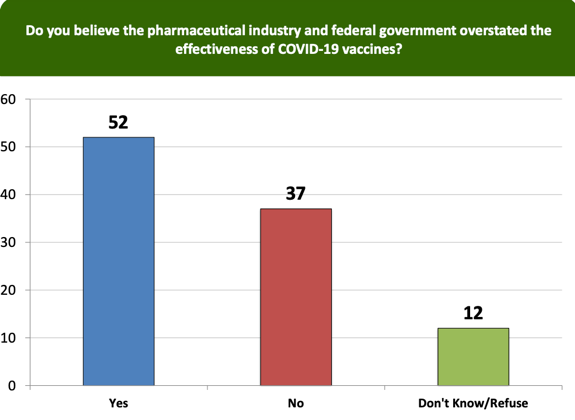 While the previous question addressed vaccine effectiveness, perhaps even more shocking is that an even higher number of those polled questioned Covid vaccine safety. When the voters were asked if they believed that "pharmaceutical companies and government health officials overlooked or downplayed side effects to Covid-19 vaccines in order to rush the vaccines to approval," 56 percent agreed.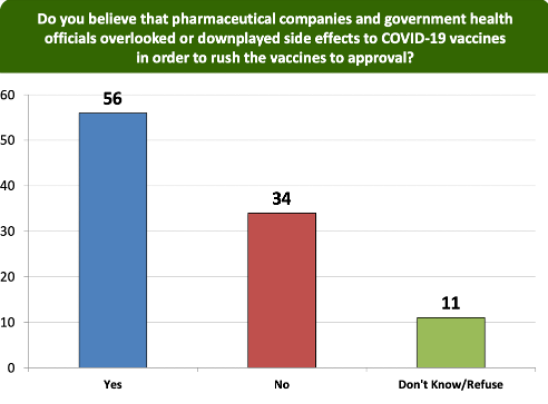 Although most voters thought that Biden's Covid mandates were the right course of action, voters also believed that they were misled, or worse, when it came to the vaccines' efficacy and safety.
Inconsistent with the appearance of nearly 100 percent of America's legislators' support of the mandates, lockdowns, and vaccine requirements, just 54 percent of those polled were more likely "to vote for a candidate who supports mask, social distancing, vaccine and testing mandates," and, while a meaningful minority, 33 percent were less likely to vote for them.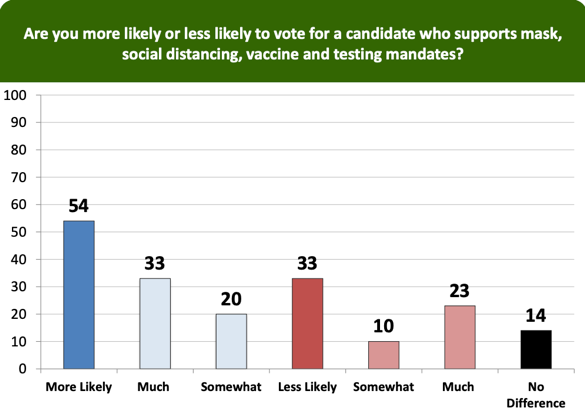 This series of contradictions becomes even more confounded by the fact both sides of the aisle seem to overwhelmingly unite over medical freedom. In the final question of ICAN's poll a whopping 78 percent of respondents indicated they were more likely to back "a candidate who supports policies empowering citizens to make medical decisions for themselves and their families."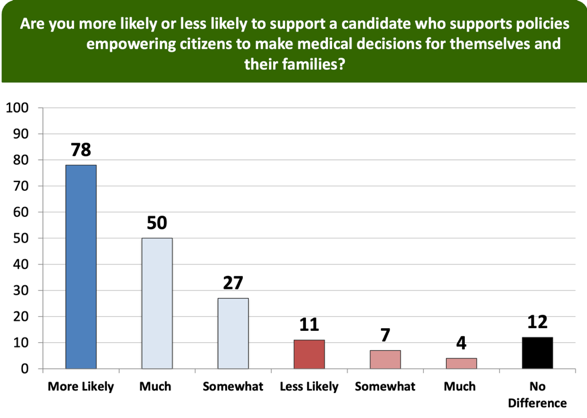 Though it seems there may be confusion about the Covid pandemic and the public health response, what this poll may have just unearthed is that the overwhelming majority of Americans appear united in their right to choose.
View the full National Poll results, here and here.
*The Center for Disease Control recently capitulated to ICAN in a lawsuit that requires the CDC to produce the data collected by the 'v-safe' Covid vaccine health impact reporting app. To date, more than 140 million lines of data have been provided to the public. This eye-opening data is viewable through the ICAN v-safe Dashboard, by going to icandecide.org/v-safe.
Watch Del Bigtree's report on the ICAN v-safe Dashboard, here.