Independent tests now offer evidence that existing federal standards may not be adequate to protect the public.
A recent independent investigation by the Tribune was conducted to test radiofrequency radiation emission from popular smartphones. The testing, which followed federal guidelines at an accredited lab, showed radiofrequency radiation exposure from the iPhone 7 measured over the legal safety limit and more than double what Apple reported to federal regulators from its own testing.
The Tribune's testing represents one of the most comprehensive independent investigations of its kind, and the results raise questions about whether cellphones always meet safety standards set up to protect the public.
The Federal Communications Commission (FCC), which is responsible for regulating phones, states on its website that if a cellphone has been approved for sale, the device "will never exceed" the maximum allowable exposure limit.
After reviewing the lab reports from the Tribune's tests, the FCC said it would take the rare step of conducting its own testing over the next couple of months.
"We take seriously any claims on non-compliance with the RF (radiofrequency) exposure standards and will be obtaining and testing the subject phones for compliance with FCC rules," agency spokesman Neil Grace said.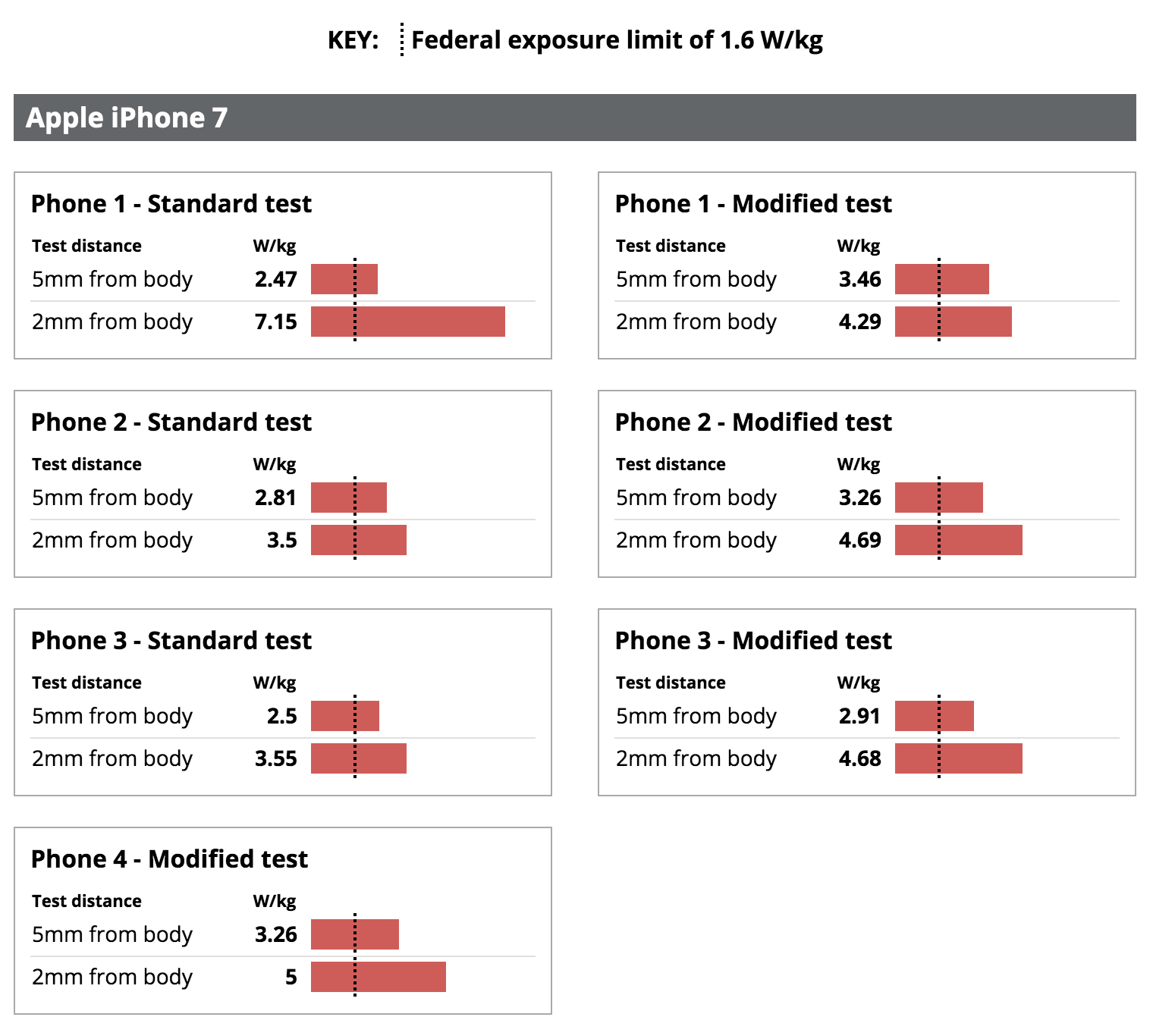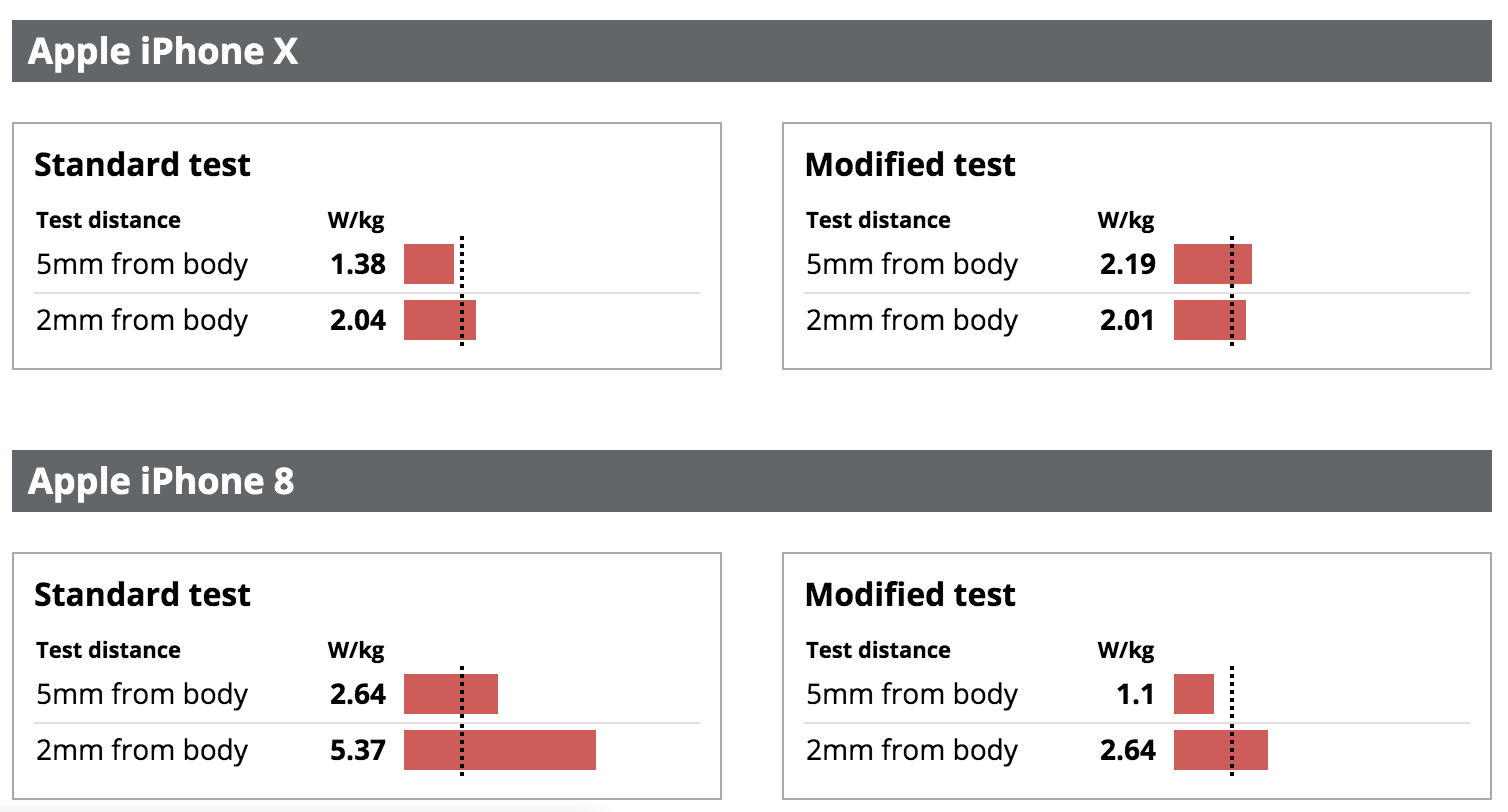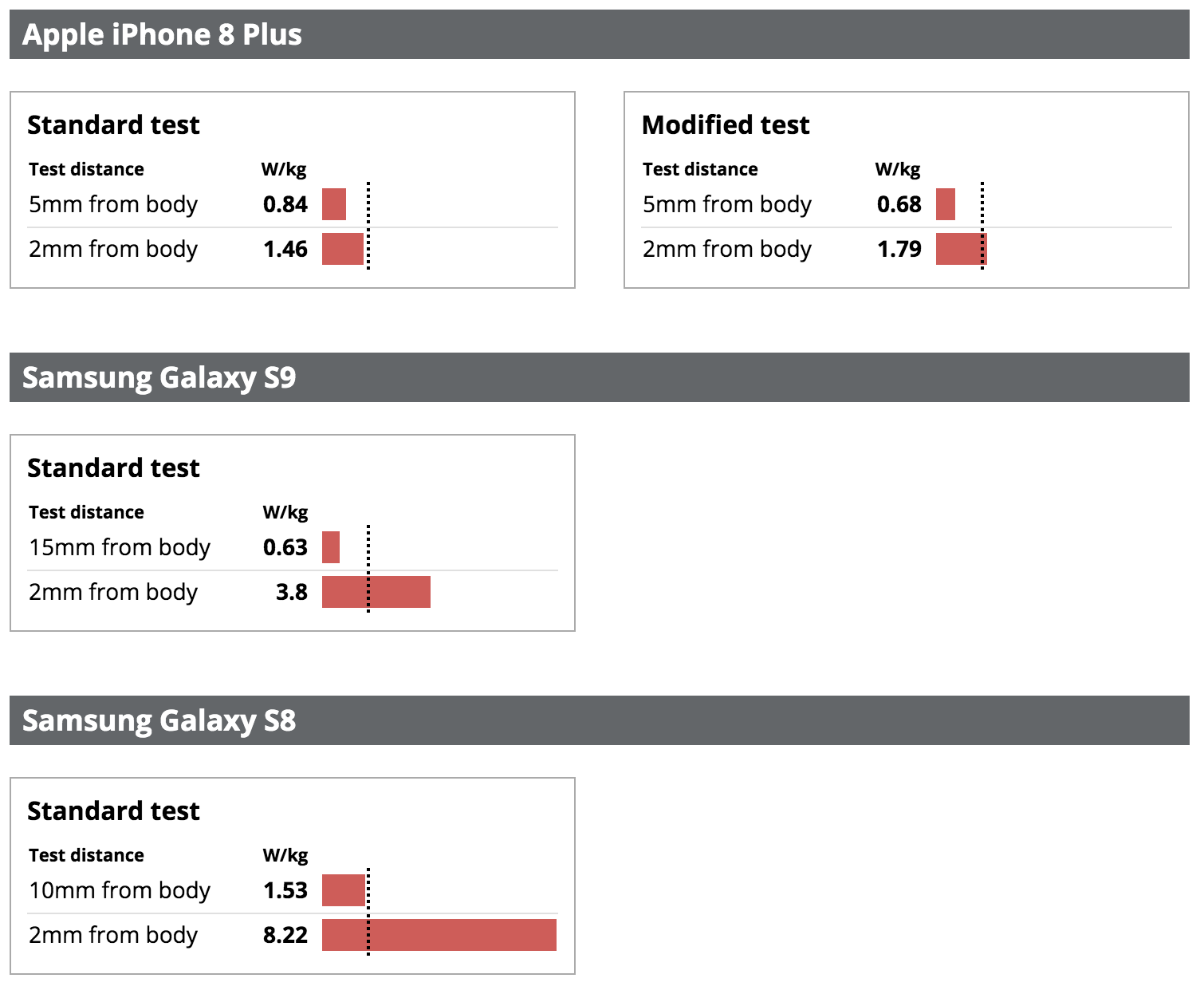 To see the full report along with charts, company responses and an overall risk assessment, click here.
Perhaps the most alarming point of the Tribune's study is that 'allowable' emissions of radiofrequency radiations are associated with cancer. In 2018 The Nation wrote an exposé titled 5G smartphones cause cancer; Big Wireless doesn't want you to know. The piece chronicles the wireless industry's decades-long, global campaign to war-game science, manipulate media coverage, and massage government officials into convincing the public that cell phones are safer than independent science suggests.